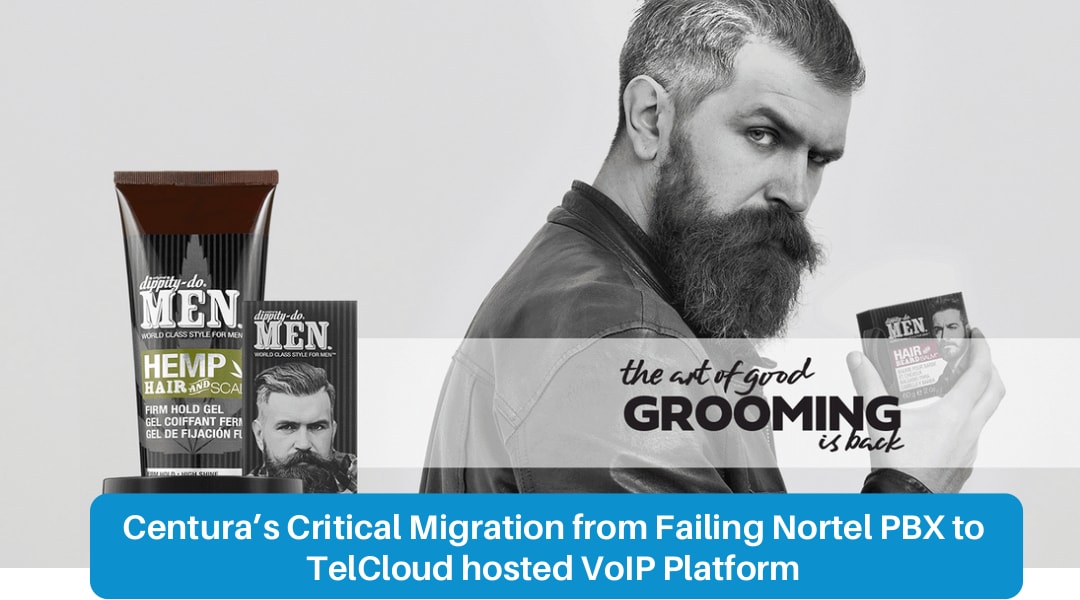 Inline Communications VoIP migration for Centura Brands from a failing Nortel PBX to a Telcloud Hosted VoIP Platform.
Centura Brands Inc. specializes in turnkey Marketing and Sales services for global brands, integrating:
manufacturing, licensing and sales in Canada since 1989.
They manage the diverse and complex commercial needs of CPG companies desiring to market their brands in Canada for long-term profit and sustainability. Their combined expertise in Marketing, Sales and Distribution has positioned Centura as a key Canadian partner representing leading global organizations in hair, skin, bath & body for over 32 years.
CHALLENGES
Centura Brands was the owner of a failing antiquated Nortel BCM system, no longer support by the manufacturer, difficult to find replacement parts for, and difficult to find technicians to work on.
The failing Nortel PBX also required an expensive PRI circuit that was not even fully used.
Cost for Long Distance calls to all their customers and vendors as well as high minute rate for their Toll Free number usage.
The Nortel BCM was also lacking in features like voicemail to email, the ability to work from home, and no business continuity if they lost power.
SOLUTIONS
Inline replaced Centura's antiquated phone system with their next generation hosted TelCloud Hosted VoIP solution.
Centura's expensive PRI circuit was cancelled as their new phones will now connect over their regular internet connection, and the cloud phone system uses centralized SIP trunks.
BENEFITS
Centura employees are now able to stay connected while working from home using TelCloud's built in softphone.
Centura staff are now able to receive their voicemails as a transcribed email with the original audio file as an attachment.
Major improvement in business continuity, as the new system is hosted in Inline's data center with multiple redundant power and network systems, their phone system will always be up and answering customer calls.
Centura no longer has to pay for expensive parts, servicing, or updates, as Inline takes care of infrastructure and software updates included as part of their monthly subscription.
No surprise long distance charges thanks to all calls to Canada and the continental US being included with TelCloud Hosted VoIP solution.