Looking for a quick way to increase your profits?
Download this new report with 12 quick tips on how to increase your profits by using the latest VoIP technology.
Click the button below.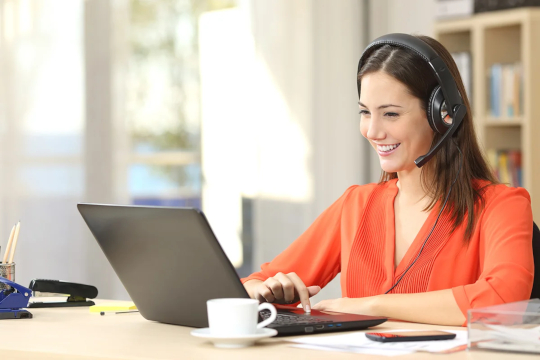 Work from Home VoIP Unified Communications Kit
Our WFH package will get your team working from anywhere, in no time.

Web & Smartphone Compatible VoIP Softphone

Audio & Video Conferencing

SMS Messaging and Team Chat

Secure & User Friendly Client Portal

Detailed & Automated Reporting

Voicemail to Email Forwarding

Text to Speech and Speech to Text

Contact Centre, Call Queuing, and Automated Call Distribution

VoIP Device Agnostic -Collaborate Anywhere on any Device
Helping Canadian Businesses Communicate Effectively
For 25 years, Inline Communications Inc. has been providing fully customizable phone system solutions and services to allow businesses to thrive and communicate efficiently with their customers and employees from anywhere in the world. Whether you are working in the office, at home or remotely, we have the right communication solution for you!

Servicing businesses in the GTA for 25+ years

Providing VoIP Services for 10+ years

Our commitment to customer satisfaction

Expert & certified technicians

One stop shop for all communication and collaboration needs


Trusted by over 3,000 businesses
Cloud communication solutions
Top 5 Benefits of Moving to VoIP Cloud Services

1. Eliminates Office Boundaries & Improves Scalability
Our user friendly hosted PBX solution allows employees to work from anywhere with an office phone system in the cloud using their desktop VoIP phone, softphone on their laptop or smartphone. The fast scalability of cloud based solutions allows your organization to scale with extreme flexibility as you open new sites or establish remote workers.


2. Reliable, Effective & Secure
You can count on the clear reception of each call, as Internet-based telephony allows for improved quality over that of traditional phone lines. With built-in redundancies like failover, interconnected data centers with power generators, your business will always be up and running.

3. Initial & Ongoing Cost Savings
There's no need for a large investment before installing your phone system as most components are billed as a monthly subscription fee. The ongoing savings come from our simple flat rate plans that include unlimited incoming and outgoing calls. Also, the maintenance cost of your phone system is practically eliminated as support is included in the monthly cost.

4. Increases Efficiency and Productivity with Unified Communications
You get ongoing access to the latest technology in the industry, and cutting edge features such as video conferencing with screen sharing, secure audio conference bridges, instant messaging, cell phone twinning, off premise call forwarding, voicemail to email forwarding and voicemail to text transcription.

5. Fast Setup with Minimal Maintenance
Unlike traditional PBXs, hosted PBX can be set up within a few days, sometimes even the same day. This is possible because the implementation requires no on-site infrastructure, which makes the entire solution easier to maintain.
Services We Offer
We specialize in innovative communications solutions that improve productivity & guarantee savings to your bottom line.

Hosted PBX | UCaaS | Cloud Telephony
Cloud PBX phone systems deliver secure, reliable phone services for a business using Internet

VoIP & SIP Trunk Lines
Drive costs down using your existing IP enabled PBX, by using our secure and reliable SIP trunks.

Call Center Solutions
Improve your customer's satisfaction by answering all your calls live using Call Queuing and Automated Call Distribution that allows your customers to talk to a live agent once one becomes available.

Hybrid Solution | On Premise PBX Systems
For those customers that prefer on premise solutions, we provide a hybrid IP/TDM PBX systems such as Switchvox and NEC.

Telecom Audit
Helping you understand where your spending goes for all business communications and providing more cost effective solutions.

SMS / Text Messaging
Reach, inform and market to your customers directly by using our simple user interface which allows you to send and receive text messages wherever, and on any device.
"We find your ability to deal with both telecommunications and office computer needs very useful."
CVC Market Point Inc.
"I have no hesitation of recommending services of Inline Communications."
The National Golf Club of Canada
"Your service people have invariably been pleasant and professional"
"I would like to congratulate Inline Communications and their team for a job well done. You should feel proud that in a big way, you've made the difference here at Irwin Seating Company."
Irwin Seating Company Inc.
"Not only were the prices competitive but the service we received was very friendly, professional and efficient. I would have no problem in recommending Inline Communications, I will certainly be calling them when I have more telecommunication needs."
"Having work with Inline for many years, I've come to depend on"
"I would like to express our appreciations to Inline Communications Inc. for the professional service they have provided to our organization with the initial purchase of our phone system and after sales support."
McGuire Uniforms and Clothing Inc.
"It was time to upgrade our system and it made sense to go to the newest and greatest. I've known Roman for a number of years and we've continued to use Inline for support on our old and new systems… it speaks a lot when a company stays with a solution provider for 10+ years."
"We have been a customer of Inline Communication for many years."
"Our experience with Inline Communications over the years has been nothing short of fantastic. The team at Inline has been there for us for many, many years always providing support and knowledge when needed. We recently upgraded from regular landlines to the NEC SV8100 VOIP phone system. The integration was virtually seamless, with all downtime being outside of regular business hours, so we never missed a call! I am eternally grateful to the staff at Inline for all your help and support with the transition."
Industrial Electronic Services
"The staff at Inline Communications have helped us reduce our telecommunication costs. They are friendly and professional to work with. I would not hesitate to recommend them to anyone looking to improve their telecommunication solutions."
Davis Controls Ltd. – Barb Smith
"The professionalism and knowledge displayed throughout the project was exceptional"
Unilever Canada: Lipton, Knorr, Bovril
"Your customized solution to our needs was an eye opener. When you took us from few analogue lines to a full featured ISD and PRI without major price increases we have now finally utilized our NEC phone system and PRI so much I would not be able to imagine a better solution. I would not hesitate to recommend Inline Communications Inc for anyone looking for genuine and reliable telephone service provider."
"I have known Roman for many years. Always had quick and courteous service and excellent tech support. Manages to find solutions to any system problems or issues in a timely manner. Very little, to no service interruption. Keeps my VOIP system up to date. Able to offer customization of our user interface. I highly recommend him, and the rest of the Inline team, for your company communication needs."
"It's been great working with Roman and the Inline team over the past several months. Roman and Inline are a great addition to our IT team. Roman has made long strides in getting our VIOP system to work cohesively with our organization, and organized with his hard work, always eager to help and high work ethics. I'm looking forward to expanding our VOIP system to our next two business offices with Roman and his team, and I'm quite confident that it will go smoothly. I would highly recommend Roman/Inline and his VOIP system. "
"We have been working with Inline for the past couple of years. We would highly recommend Inline for any future communications your business may require. Good response time and customer service."
"I have found Inline Communications service very prompt, professional, and reliable . I would certainly recommend them."
"Roman's knowledge of Switchvox phone systems is excellent. He will go above and beyond to keep his clients happy."
We have been working with Roman and Inline Communications in our business for over 10 years. Roman is very professional and has a lot of knowledge on the multiple systems we have. He always left everything so neat and tidy when doing work at our place. We would highly recommend Inline Communications.
Whitney Rasksen, Metal Craft Spinning and Stamping
Why choose Inline Communications?
FREE Analysis
Schedule your FREE telecommunications Cost Savings Analysis and demo
GET YOUR COPY ON HOW TO INCREASE YOUR PROFITS USING THE LATEST VOIP TECHNOLOGY