Looking for a quick way to increase your profits?
Download this new report with 12 quick tips on how to increase your profits by using the latest VoIP technology.
Click the button below.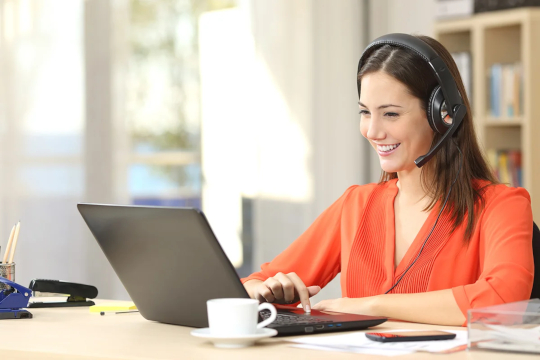 Work from Home with our Business VoIP Unified Communications Kit
Our WFH Business VoIP package will get your team working from anywhere, in no time.

Web & Smartphone Compatible VoIP Softphone

Audio & Video Conferencing

SMS Messaging and Team Chat

Secure & User Friendly Client Portal

Detailed & Automated Reporting

Voicemail to Email Forwarding

Text to Speech and Speech to Text

Contact Centre, Call Queuing, and Automated Call Distribution

VoIP Device Agnostic -Collaborate Anywhere on any Device
Helping Canadian Businesses Communicate Effectively
For 25 years, Inline Communications Inc. has been providing fully customizable phone system solutions and services to allow businesses to thrive and communicate efficiently with their customers and employees from anywhere in the world. Whether you are working in the office, at home or remotely, we have the right communication solution for you!

Servicing businesses in the GTA for 25+ years

Providing Business VoIP Services for 10+ years

Our commitment to customer satisfaction

Expert & certified technicians

One stop shop for all communication and collaboration needs


Trusted by over 3,000 businesses
Business VoIP Cloud communication solutions
Top 5 Benefits of Moving to VoIP Cloud Services

1. Eliminates Office Boundaries & Improves Scalability
Our user friendly hosted PBX solution allows employees to work from anywhere with an office phone system in the cloud using their desktop VoIP phone, softphone on their laptop or smartphone. The fast scalability of cloud based solutions allows your organization to scale with extreme flexibility as you open new sites or establish remote workers.


2. Reliable, Effective & Secure
With our Business VoIP services you can count on clear reception of each call, as Internet-based telephony allows for improved quality over that of traditional phone lines. With built-in redundancies like failover, interconnected data centers with power generators, your business will always be up and running.

3. Initial & Ongoing Cost Savings
There's no need for a large investment before installing your phone system as most components are billed as a monthly subscription fee. The ongoing savings come from our simple flat rate plans that include unlimited incoming and outgoing calls. Also, the maintenance cost of your phone system is practically eliminated as support is included in the monthly cost.

4. Increases Efficiency and Productivity with Unified Communications
You get ongoing access to the latest technology in the industry, and cutting edge features such as video conferencing with screen sharing, secure audio conference bridges, instant messaging, cell phone twinning, off premise call forwarding, voicemail to email forwarding and voicemail to text transcription.

5. Fast Setup with Minimal Maintenance
Unlike traditional PBXs, a Business VoIP PBX can be set up within a few days, sometimes even the same day. This is possible because the implementation requires no on-site infrastructure, which makes the entire solution easier to maintain.
Services We Offer
We specialize in innovative communications solutions that improve productivity & guarantee savings to your bottom line.

Hosted PBX | UCaaS | Cloud Telephony
Business VoIP / Cloud PBX phone systems deliver secure, reliable phone services for a business using Internet

VoIP & SIP Trunk Lines
Drive costs down using your existing IP enabled PBX, by using our secure and reliable SIP trunks.

Call Center Solutions
Improve your customer's satisfaction by answering all your calls live using Call Queuing and Automated Call Distribution that allows your customers to talk to a live agent once one becomes available.

Hybrid Solution | On Premise PBX Systems
For those customers that prefer on premise solutions, we provide a hybrid IP/TDM PBX systems such as Switchvox and NEC.

Telecom Audit
Helping you understand where your spending goes for all business communications and providing more cost effective solutions.

SMS / Text Messaging
Reach, inform and market to your customers directly by using our simple user interface which allows you to send and receive text messages wherever, and on any device.
Why choose Inline Communications for your Business VoIP Services?
FREE Analysis
Schedule your FREE telecommunications Cost Savings Analysis and demo