TelCloud: The New Cloud Communications Tool
Full Suite of Communication and Collaboration tools in the Cloud from Any Device
Geographically independent
Allows employees to work from anywhere in the world with Internet connection
Device agnostic
Allows employees to use any standard SIP-based phone, smart phone, PC, MAC or Linux devices
Replaces all 3rd party collaboration platforms
Allows employees to collaborate through our enhanced audio and video conferencing tools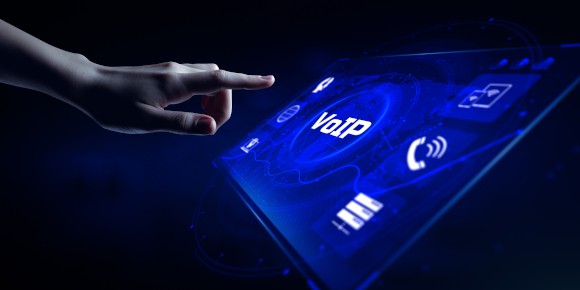 Why TelCloud UCaaS Communications Solutions
Top 5 Benefits of Moving to the Cloud

1. Eliminates Office Boundaries & Improves Scalability
Our user friendly hosted PBX solution allows employees to work from anywhere with an office phone system in the cloud using their desktop VoIP phone, softphone on their laptop or smartphone. The fast scalability of cloud based solutions allows your organization to scale with extreme flexibility as you open new sites or establish remote workers.


2. Reliable, Effective & Secure
You can count on the clear reception of each call, as Internet-based telephony allows for improved quality over that of traditional phone lines. With built-in redundancies like failover, interconnected data centers with power generators, your business will always be up and running.

3. Initial & Ongoing Cost Savings
There's no need for a large investment before installing your phone system as most components are billed as a monthly subscription fee. The ongoing savings come from our simple flat rate plans that include unlimited incoming and outgoing calls. Also, the maintenance cost of your phone system is practically eliminated as support is included in the monthly cost.

4. Increases Efficiency and Productivity with Unified Communications
You get ongoing access to the latest technology in the industry, and cutting edge features such as video conferencing with screen sharing, secure audio conference bridges, instant messaging, cell phone twinning, off premise call forwarding, voicemail to email forwarding and voicemail to text transcription.

5. Fast Setup with Minimal Maintenance
Unlike traditional PBXs, hosted PBX can be set up within a few days, sometimes even the same day. This is possible because the implementation requires no on-site infrastructure, which makes the entire solution easier to maintain.

Web & Smartphone Compatible Softphone
Flexibility of using your existing devices to communicate. 

Audio & Video Collaboration
An all-in-one communication platform with screen, content and file sharing. Includes scheduling video conferences with calendar integrations.

SMS Messaging & Team Chat
Collaborate with your team and clients anywhere using any device.

Secure & User Friendly Client Portal
Secure access to all your tools, features and reporting in the user friendly platform.

Detailed & Automated Reporting
Get detailed reports of your company calling activity instantaneously or scheduled reports delivered to your inbox.

Voicemail to Email Forwarding
No more checking of voicemail. All your voicemails will come to your inbox as WAV attachments and as a text.

Text to Speech
Take advantage of TelCloud's built-in text to speech engine that allows you to convert your text to a human voice. This will simplify your IVR and voicemail greeting creation.

Speech to Text
Easily sort through your voicemail messages by receiving transcription of your messages into your inbox.

Contact Centre
Improve your customers' satisfaction by answering all calls live using Call Queuing and Automated Call Distribution, which allows your customers to talk to a live agent once one becomes available.

Multi-Site Support
Connect all of your office locations from different cities together under one roof, which will significantly improve your inter-office communications.

Call Recordings
If selected, have historical access to all inbound and outbound calls. This is extremely useful for training new staff.

Custom Message on Hold
Use the precious time on hold to advertise your own company.

Integration with CRM
Improve accuracy of inbound and outbound marketing campaigns by integrating TelCloud with your CRM platform; Salesforce, ZOHO, Hubspot, Microsoft Teams, Sugar CRM and more.

Move your Call with you
Seamlessly transfer your live call from desktop phone to your mobile phone and vice versa.
Host Webinars
Host webinars up to 500 attendees to promote your products and services. Record, share, replay, and reuse your webinar for on-demand viewing with a single click.
F.A.Q.
Frequently Asked Questions
What is VoIP?
VoIP is acronym for Voice over Internet Protocol. It means that your voice travels from your phone to the other caller's phone device using such technology that allows it to use Internet.
What devices can I use with VoIP services?
A big advantage of VoIP services is the flexibility in the number of endpoint devices you can use.
Desktop Phone: You can use any of the standard VoIP based manufacturer phones such as Polycom, Cisco, Yealink.
Computer integrated softphone: Our VoIP service comes with free Web-based softphone application that allows you to use your PC or MAC as your phone. All you need is pair of USB headsets you plug directly to the USB port of your computer.
Smartphone: Using our free GoVoIP App (that you can download from the App Store or Play Store) you can take all your TelCloud communication tools with you while you are mobile.
Where can I call using your VoIP services?
Our VoIP TelCloud services come with ability to call anywhere in Canada or continental US for one flat rate fee. You can also request to have access to international destinations as an add-on billable feature.
Can I keep my existing number?
Yes, we will port your existing phone number from your current provider. It is a similar process to when you switch your cell phone provider. It takes between 5 to 10 business days to complete once we have all necessary documents in our hands.
Is the voice quality the same as my current landline?
The quality of VoIP has dramatically improved in the past few years due to the quality and improvements of the overall Internet infrastructure. The VoIP call quality is only as good as the weakest link in the call. That means that if we provide you with our VoIP services, we will make sure that all important components are up to the standards required.
We start with your Internet connection to make sure it is adequate enough to produce a constant stream of quality connections between our data centre and your office.
The second step is looking at your internal LAN (Local Area Network) to make sure it's configured properly to avoid any conjunctions or errors on your network.
The last step is making sure your router and firewall are properly configured.
Can I get a phone number of a different area code from a different city, province or state?
Yes, you can. This is a very practical marketing benefit of using VoIP as it allows you to have a local phone number from any metropolitan city in Canada or US. This is especially useful for marketing your company's local presence in other cities you would like to service.
Still Not Sure If TelCloud Is Right for You?
Contact us to arrange a live demo.
Why Choose Inline Communications?
FREE Analysis
Schedule your FREE telecommunications Cost Savings Analysis and demo to see how much money you can put back into your business.